Episodes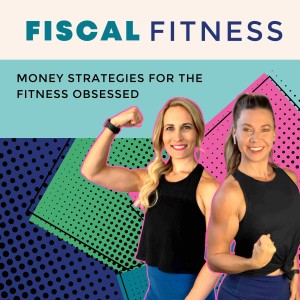 Friday Aug 20, 2021
Friday Aug 20, 2021
Podcast description:
Personal Trainers, studio owners and other fitness enthusiasts listen up! You have a plan for your training. You have a plan for your nutrition. And you may even be helping your own clients plan for those things too. 

What if I told you that all those same skills can be used to create a plan for your money too? 

We're your hosts Kelsa Dickey and Jill Emanuel. We are financial coaches who have helped thousands of fitness-obsessed individuals just like you to stop winging it financially, to get on a plan, get ahead and learn how to spend with confidence. 

We are on a mission to take the stress out of money in our world. If you love having a plan for your fitness goals and want that same confidence for your finances… it's time to make that happen. We will share easy, practical and smart strategies to help you save money, payoff debt, spend mindfully, make more money and gain control of your finances.

Even better - we'll make sure every financial strategy we share tracks back to the fitness strategies you're already familiar with. 

It's time to Flex your muscles baby, because you are about to get financially strong.
Join our Podcast Launch Squad
We'll also be sharing lots of fun things just for our squad on Instagram. If Instagram is your jam, make sure you follow Fiscal Fitness, Kelsa, Jill or Jaclyn